| | |
| --- | --- |
| VOLUME 3 • ISSUE 1 | January 2012 |
Dear Catherine,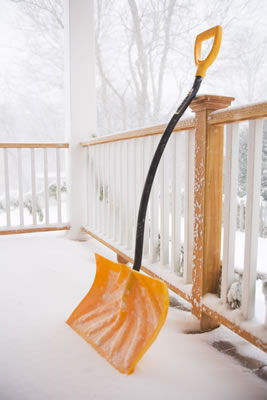 I am so excited for what's ahead in 2012! Besides having some great remodeling projects lined up already - basements, additions, kitchens and even outdoor living spaces - we are also building some beautiful homes.
Additionally, over the winter months, the team at EGStoltzfus has been working diligently on a new program to help our homeowners maintain their homes. We understand how busy life is - with work, family and activities for the kids - and it is sometimes difficult for homeowners to find the time to do the "maintenance work" needed around the house. Next month, we are launching our Home Asset Management Program (a sneak peak is below). The program delivers an affordable way to get stuff done around the house - and not tap into what little R&R time you have. I think you'll like it (and don't miss our special offer below).
In this issue of the newsletter, our feature article provides two tips for getting the bathroom remodel your want - without breaking the bank. We've found that many homeowners gladly take on a bathroom remodel project once they realize that they really can afford one - so we are sharing those tips with you, too.
With this issue we are also starting a new six-part series from our Designed Homes department. If you are thinking about building a custom-home on your scattered lot at any time (now or five years from now), you'll not want to miss this series. Over the next six months, we'll offer many tips that will help you have a smoother-designed home-building experience.
All the best,
Bill Patrick, Senior Designer/Division Manager Residential Remodeling
EGStoltzfus Homes, LLC
(717) 393-0212
P.S. Don't forget about the two excellent remodeling resources are available - for FREE - to assist you through the planning process (see below). If you are interested in one or both, just give our office a call at (717) 393-0212.
~~~~~~~~~~~~~~
If you found value in this newsletter, please forward it to your friends and colleagues so they, too, can enjoy the information provided every month. They'll thank you (and so will we)! You can use this handy "Forward This Issue" link.

Feature Article
2 Tips for Getting the Bathroom Remodel You Want - Without Breaking the Bank
Bathrooms are one of the most used spaces in a house, yet homeowners are often hesitant to remodel their bathroom because they believe that it will be too costly to do so. They understand that unlike a bedroom or living space, a bathroom has a lot of parts "behind the walls" such as plumbing, electrical and ventilation that can make remodeling this room particularly tricky.
Another reason why homeowners shy away from remodeling their bathroom is because they assume that the features they want are just out of their budget. So many beautiful glossy home magazines feature spa-like retreats that leave homeowners feeling they could never afford to remodel their outdated bathroom into such a luxurious space.
But the truth is, with the help of the right remodeler, there are ways to make your bathroom feel luxurious without breaking the bank. Here are two tips to ponder:
Tip #1: Efficient use of space. Whether your goal is to create a lavish master bathroom or simply upgrade the family bath, one of the key elements of any bathroom remodeling project is efficient use of space. When it comes to bathrooms, "it is too cramped" is one of the most common complaints, so it is important to figure out how get more space.
Every bathroom floor plan can be altered, either slightly or significantly, depending on the needs of the family and the budget - and naturally, some floor plans are more conducive to a variety of options than others. For instance, some master bathrooms can be expanded into an adjacent space (like a closet or the master bedroom), yet for other bathrooms, it makes more sense to renovate within the existing space. The result is the same: a more spacious feeling within the bath.
Perhaps the biggest key to acquiring "more space" in your bathroom is to ask yourself what you need/would like out of that space and then develop a plan so that you are gaining maximum efficiency.
Tip #2: When the budget is limited, pick one. There are so many fancy amenities that can go into a bathroom today. Some of the more popular items incorporated into a spa-like bath include: electric faucets, smart toilets, towel warmers, heated floors, shower rain heads, waterproof televisions for the shower and even mini-bars (for juice and coffee in the morning).
However, for most families, creating a spa-like retreat with all of these amenities is simply not practical. But here's a secret: You don't have to include all of these items into your bathroom renovation to make it feel luxurious. Just pick one.
When it comes to picking one bathroom luxury item, many homeowners opt for upgrading the shower. They choose to update their shower with beautiful tile and a luxurious shower head (or two), and that becomes the focal point of the bathroom.
The other features - toilet, sink, cabinetry, flooring, molding and even storage - are downplayed a bit. This doesn't mean going cheap; it does mean, however, that we find alternatives to custom built, such as installing semi-custom cabinets instead of custom cabinetry.
The bottom line is: whether you are designing a simple or complex bathroom remodeling project, there are practical changes that can be made that, when completed, will leave you completely satisfied with your finished space.
Are you ready to begin your personal, one-of-a-kind remodeling project?
Designed Home Series
Selecting Your Perfect Lot
Building your custom home can be an exciting time! You've saved money, looked through dozens of magazines, read hundreds of blogs and even made "don't forget this feature" notes on the back of restaurant receipts - all in preparation of designing your one-of-a-kind home on a scattered lot.
But before the drawings can be designed and finalized, you need to select a site for your home. Although you may fall in love with a location because of its scenic views and proximity to work and school, there are several other aspects to consider before you purchase the lot - because all could impact the final cost of building your dream home:
Topography of the Land. Will fill or topsoil need to be removed or hauled in? Does the topography of the lot allow for a walkout or daylight basement (and does that matter to you)?
Rock. Is there any evidence of rock on the lot? If so, this could potentially lead to more expense for blasting and removing of the rock.
Public Utilities. Are public water and sewer available, and if so, what are the permit fees? Or is a well and/or septic system necessary?
Other Utilities. Electricity, cable and phone must all be run from the street to the home, and the cost of this will vary depending on distance.
Tree Removal. Are there trees that will need to be removed? If so, there are costs associated with that - including cutting down, stump removal and hauling/dumping fees.
Survey. Are property corners clearly marked, or do you need to work with a surveyor to locate pins?
Municipal Requirements. Municipalities have many different development requirements that need to be factored into your bottom line, including a land development or erosion plan (if required) and sidewalks.
Size of Home. You may or may not already have drawings for your home, but regardless, you should have a good idea of the type of home and size you wish to build. You need to consider if the home will fit on the lot, and how the home will be oriented.
Driveway. How long will the driveway be?
Site selection can be an overwhelming task without the help of a building professional. EGStoltzfus Designed Homes has a team of dedicated site specialists available to assist you with the site selection process. In fact, we encourage anyone considering building on a scattered lot to consult with us as early in the process as possible. That way, we can help you identify potential expenses and other "issues" that may be involved with each lot you are considering. No two building lots are the same, but with the assistance of EGS, we can help eliminate the surprises.
Home Asset Protection 101
A Sneak Peak: The Home Asset Management Program
EGS is rolling out out a new program, the Home Asset Management Program, next month, but here is a sneak preview of what homeowners can expect!
The Home Asset Management Program will provide you with a knowledgeable, reliable partner for maintaining and enhancing the value of your home.
The program will eliminate the stress associated with finding and scheduling reliable workers for all of your maintenance, repair and remodeling projects - but still keeping you informed every step of the way.
The program will assist you in developing a vision of how you would like your home to be ... and provide you with a comprehensive plan (including costs and schedule), so you may realize your home renovation dreams!
Sound like a great plan? The first five people to email us will be enrolled in this program - for FREE! (a $199 value).
The EGS Handyman Service: Your Trusted Expert
Do you need help fixing a few things around your house? EGStoltzfus can help with this, too!
The EGS Handyman Team can expertly fix and/or replace items such as doors, windows, and siding and repair or install exterior or interior trim ... to name a few tasks we help our homeowners with. Got an issue you want fixed? Give us a call at (717) 393-0212.
Free Remodeling Guides
We have the tool for you! If you are thinking about remodeling in the next 12 months, these tools will help you navigate that process.
Free Kitchen Planner guide. Published by the National Kitchen and Bath Association (NKBA), this full-color guide is filled with advice to help you define the scope of your kitchen remodeling project, finalize a budget, refine product choices and plan for installation.
Free Concept to Completion guide. This easy-to-read booklet walks you through the eight steps to a successful remodeling project.
To request either the Kitchen Planner or the Concept to Completion guide, email Cindy Luckenbill or call her at (717) 393-0212.
Our Purpose
for bringing you "The Construction Connection"
Our purpose for bringing you The Construction Connection is to share our wisdom. We have seen it all and yet there is so much more to learn every day.
For nearly 45 years the divisions of EGStoltzfus (Neighborhoods, Designed Homes & Remodeling, Commercial Construction and Handyman) have been Building Better and Creating Value for more than 7,000 property owners. The collective wisdom of our team is the key to a predictable outcome for each and every project.
In this forum we will be reaching out to offer specific how-to's for caring for your property and improving what you have, as well as suggestions as to what to do when it's time to start anew. Additionally, we will provide you with information on market conditions, technology updates, codes and legal concerns, design trends and many more topics we feel can connect all our readers to Better Value.
The team of EGStoltzfus Homes is always available to answer your questions and advise you through a remodel or new home construction project.
EG Stoltzfus Homes, LLC
|
474 Mt. Sidney Road
|
Lancaster
|
PA
|
17602